We are digital learning experts
Who are passionate about what we do and with more than 10 years of experience in this field
Clémence Gallimard
Founder and Managing Director
Clémence have always had a strong interest in using technology to enhance learning.She has a degree in computer science and another in e-learning.
Cambridge University, UK
BA in Computer Science (2003-2006)Including Artificial Intelligence, Digital Communication, Programming, Business Studies, Graphics, and Computer Vision.
Columbia University, NY
MA in Computing and Education (2007-2009)Including Instructional Design, Cognitive Psychology, Principles of Teaching and Learning, and Intelligent Computer-assisted Instruction.
Chennai, India
In 2006, Clémence went to Chennai for one year to work for an e-learning company (HeyMath) which is developing online courses in mathematics for primary and secondary schools.
Paris, France
Back in Europe in 2010, she worked for an e-learning company (Uni Learning) based in Paris. She managed, designed and developed numerous projects (e-learning modules, serious games, blended learning journeys, etc.) for large corporations.
Switzerland
She moved to Switzerland in 2012 and became a freelancer, continuously growing her level of expertise in creating engaging learning experiences.In 2016, she founded GalliLearn Sàrl, a digital learning agency based in Coppet (VD), Switzerland.
A network of professionals
GalliLearn Sàrl has a network of instructional designers, graphic designers, motion designers, game designers, voice actors and multimedia developers. We are always looking for new talented people, so please contact us.
GalliLearn Sàrl is also a member of the Swiss EdTech Collider located in the EPFL Innovation Park just a few steps away from EPFL's Center for Digital Education.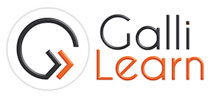 Realize your true potential