What does LEARNING mean to you?
To try it out? To ask WHY? To reflect? To solve? To create? Or perhaps...
To overcome the fear of not being good enough?
To realize what you are capable of?
To live a more meaningful life?
At GalliLearn, we believe that a key factor to a better life is:
LEARNING. Continuously.

Hence we create digital learning solutions to help people reach their full potential.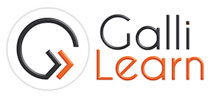 - Realize your true potential -
"The only person you are destined to become is the person you decide to be." (Ralph Waldo Emerson)
What we do
We create effective and tailored learning content
such as e-learning modules, interactive videos, blending learning journeys, micro-learning, job aids...
Who we are
We are digital learning experts
who are passionate about what we do and who would love to share this passion with you!
References
Find out what we've done
and what people said about it.
Contact
Any questions?
Let us know.