What does LEARNING mean to you?
To try it out
To ask WHY
To listen and reflect
To be creative
To overcome the fear of not being good enough
To realise what you are capable of
To live a more meaningful life
To move beyond who you are today
At GalliLearn, we believe that a key factor to a better life is:LEARNING. Continuously.
Hence we create learning content to enable people to reach their full potential.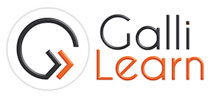 Go beyond your limits
"Once we accept our limits, we go beyond them." (Albert Einstein)
What we do
Instructional Design & Content DevelopmentConsulting & Training
Who we are
We are e-learning experts.
References
Find out what we have done and what people said about it.